Hosted by The Broke and The Bookish
Top Ten Book Underrated Books
It was hard enough trying to find underrated books, let alone in a specific genre, so I just broadened it to books in general. You see what time it is, and how Tuesday's almost over, lol!
It's hard trying to figure out what constitutes as an underrated book, but *Mario Voice* Here Ve Go!
1. The Iron Butterfly by Chanda Hahn: AMAZING! I remember buying this book for free on amazon (it's still free in kindle form) and I fell in love! If you want a great fantasy, look no further! I loved it so much I bought the next two books in the series as well :) REVIEW
2. The Boleyn King by Laura Andersen: Ever wondered what would've happened had Anne Boleyn given Henry VIII a boy? This is a great alternative historical fiction :) REVIEW
3. The Hallowed Ones by Laura Bickle: I just discovered this series, and it combines my great love of Amish fiction with vampires! REVIEW
4. The Anatomist's Apprentice by Tessa Harris: I picked up this book from the library one day, and fell in love! I'm so deep in this series and there's no way I'll ever try to leave. If you love a great forensic, historical fiction mixed with great mystery, this is definitely your book! REVIEW
5. The Sweetest Dark by Shana Abé: A girl finds out she's a DRAGON! NEED I SAY MORE!?!? REVIEW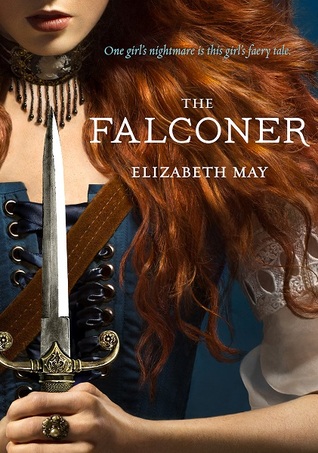 6. The Falconer by Elizabeth May: Such a great steampunk fantasy! I was totally consumed by this book and cannot wait until the second of the series! REVIEW
7. The Sisters of Theta Phi Kappa by Kayla Perrin: I read this so many years ago, I think I had just started high school, but anyway... This book was wonderful! A captivating mystery involving Alumni of a sorority house? YES! I absolutely loved the mystery and loved it even more because of it's African American representation.
8. The Shunning by Beverly Lewis: This is the book that made me fall in love with Beverly Lewis, and was my introduction to Amish literature. I am so grateful for this mysterious series!!!
9. Infinite Days by Rebecca Maizel: I've never really been into vampire books, but this series really changed my mind and grabbed my attention. It's writing is wonderful, and the plot and characters are amazing! The audiobook is absolutely worth listening to as well!
10. The Assassin's Curse by Cassandra Rose Clarke: Oh ma goodness, I don't know if this is considered underrated, but I was blown away by the characterization in this book! The  character's voice and persona shine bright here, and the plot is wonderfully suspenseful!